Vietnam is a country filled with natural beauty, stunning landscapes, and a rich culture that has attracted tourists from all over the world. One of the best ways to explore this country is on a motorbike. Vietnam has a lot of winding roads, steep hills, and narrow alleys, making it perfect for an adventure on two wheels. But, if you're planning a motorbiking holiday in Vietnam, there are some things you need to keep in mind.
In this article, we will be discussing how to plan a motorbiking holiday in Vietnam. We will cover everything from choosing the right bike to planning the route and what to pack. So, whether you're a seasoned biker or a beginner, this guide will help you plan a successful trip.
Choose the Right Bike
Choosing the right bike is one of the most important decisions you will make when planning your motorbiking holiday in Vietnam. There are plenty of options available, from scooters to heavy-duty touring bikes. Depending on your experience and the route you plan to take, you need to make a decision on which bike is right for you.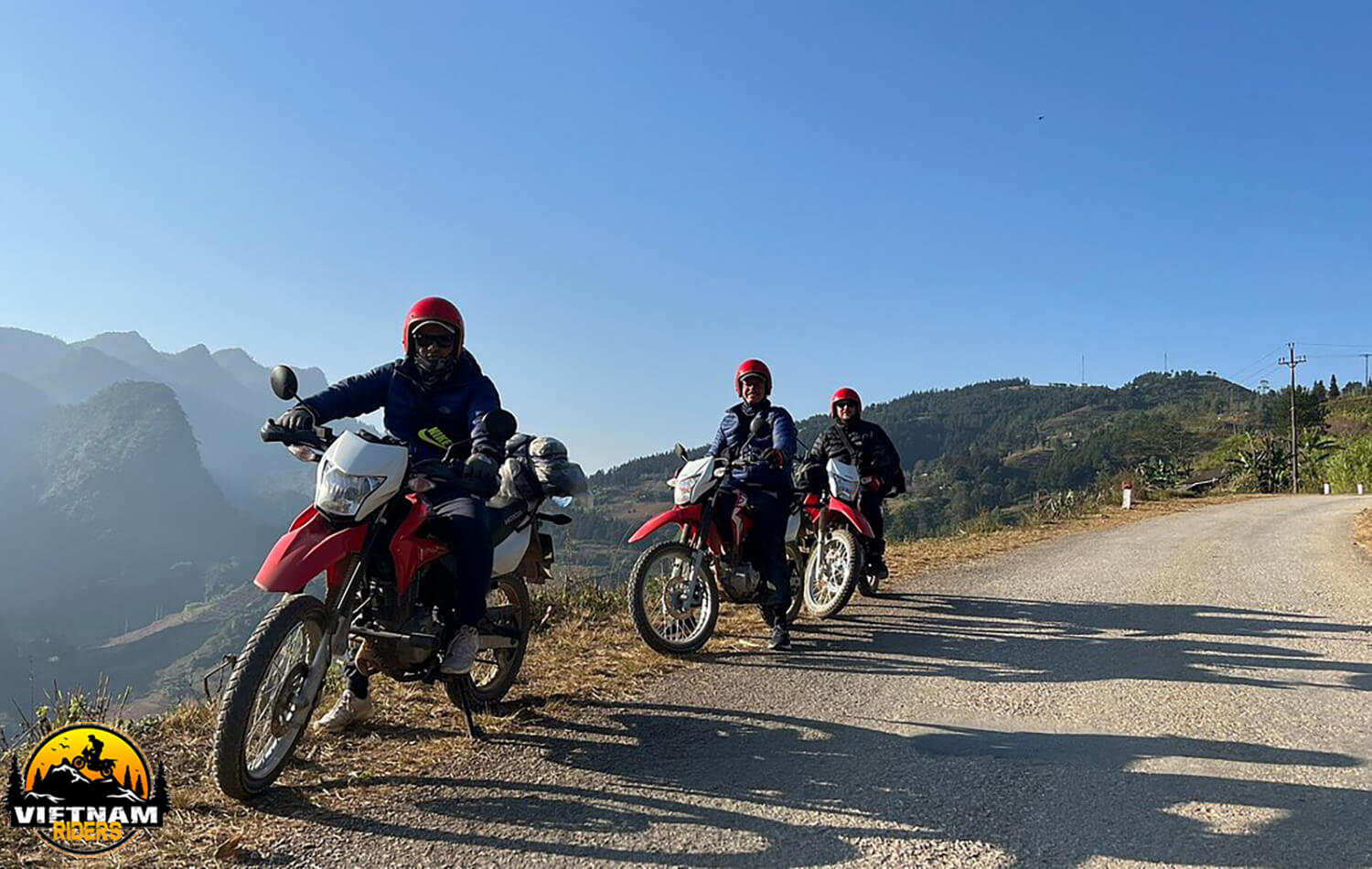 If you are a beginner or have never ridden a motorbike before, it is best to start with a scooter. These bikes are easy to handle, lightweight, and have an automatic transmission. The Honda Wave, Yamaha Nouvo, and Honda Click are some of the most popular scooter models in Vietnam. Scooters are perfect for city rides, but they might not be suitable for long distances and rough terrains.
If you have some experience and are looking for a more challenging ride, you can choose a manual bike. The Honda XR150L, Yamaha Serow 250, and Honda CRF250L are popular options. These bikes are more powerful and can handle rough terrains with ease. But, they require some experience and skill to handle.
If you're planning a long-distance trip, you might want to consider a touring bike. The Honda GL1800 Gold Wing, the Honda ST1300 Pan European, and the Yamaha FJR1300 are some of the popular touring bikes available in Vietnam. These bikes are designed for long-distance rides and have features like large fuel tanks and comfortable seats. They are heavy and powerful, so they require some experience and skill to handle.
Plan the Route
Vietnam is a beautiful country with diverse landscapes, so it's important to plan your route to make the most of your trip. There are several popular routes that you can take, but it's best to plan your own route according to your preferences and interests.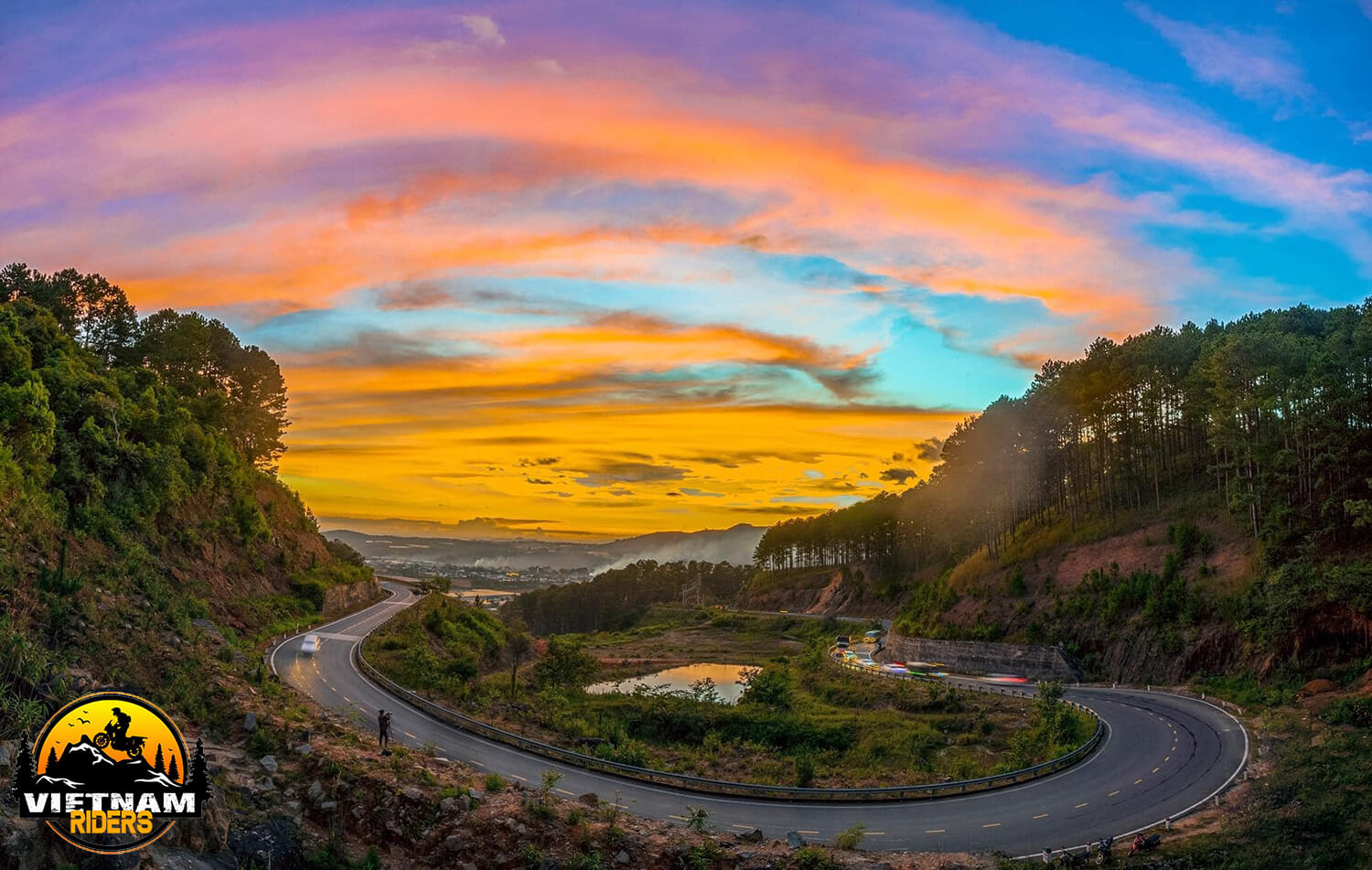 The Ho Chi Minh Trail is one of the most popular routes for motorbiking in Vietnam. This trail stretches over 1,000 kilometers from Hanoi to Ho Chi Minh City and passes through some of the most beautiful and historic areas in the country. The trail is a mix of dirt and paved roads, and it can take up to two weeks to complete.
The Ha Giang Loop is another popular route that offers breathtaking views of the northern mountains. This loop covers around 300 kilometers and takes around four days to complete. The route is challenging, with steep hills, narrow roads, and sharp turns, but the views are worth it.
The Central Highlands is a scenic route that passes through lush green forests, waterfalls, and coffee plantations. The route starts in Dalat and goes through Buon Ma Thuot and ends in Kon Tum. This route is less challenging than the other routes, and it takes around five days to complete.
Pack for the Trip
When you're packing for your motorbiking holiday in Vietnam, it's important to keep in mind the weather and the terrain.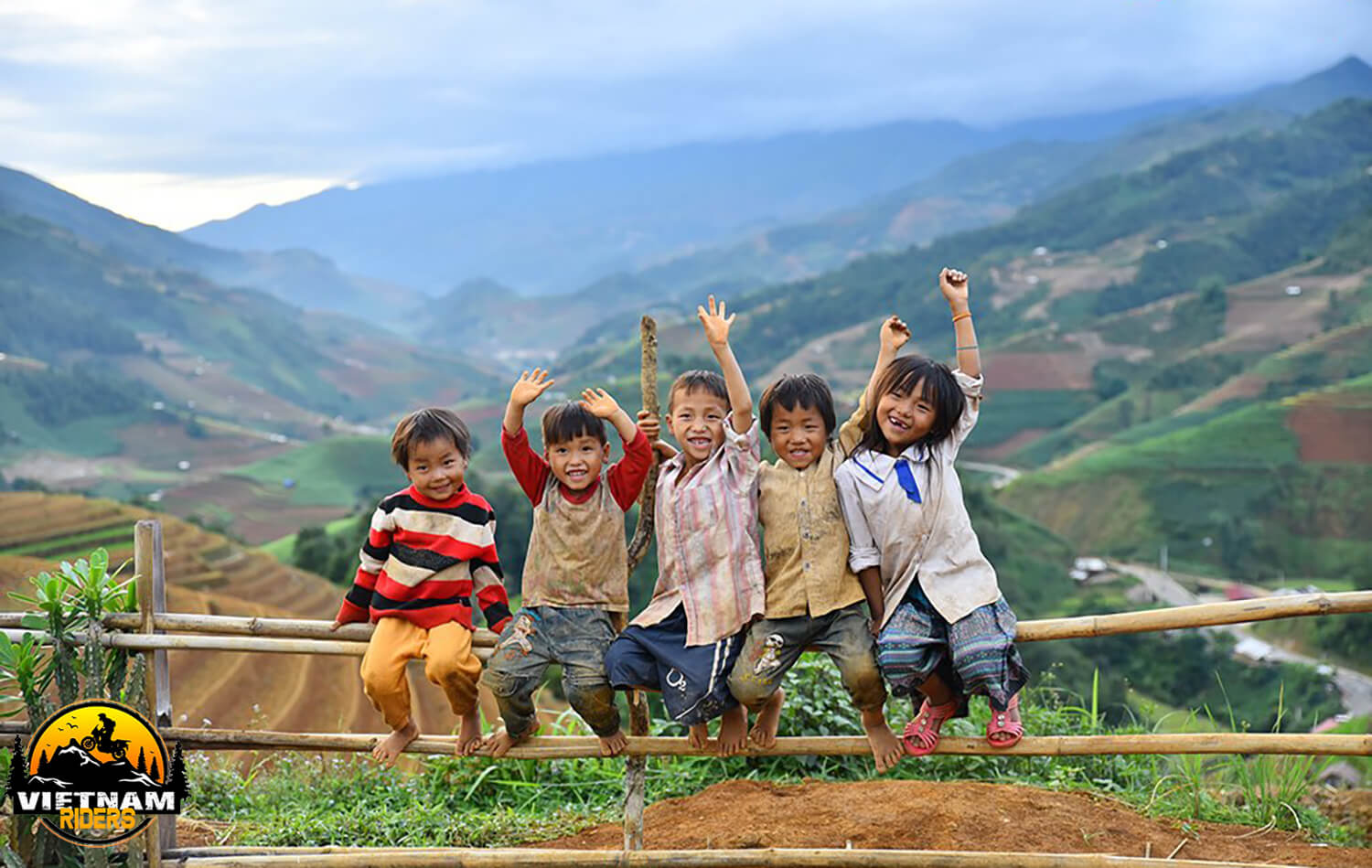 Vietnam has a tropical climate, so it's best to pack light clothes, but also keep some warm clothes in case the temperature drops in mountainous areas. Here are some essential items you should pack for your motorbiking trip in Vietnam:
Helmet: Wearing a helmet is mandatory in Vietnam, and it's important to choose a good quality helmet for your safety.
Riding gear: You should wear comfortable and protective clothing while riding. A jacket, gloves, and pants made of durable material will protect you from the sun and wind while riding.
Rain gear: Vietnam's weather is unpredictable, and you might encounter sudden rainfall during your trip. Pack a good-quality rain jacket and pants to stay dry.
Shoes: Choose comfortable and sturdy shoes that provide a good grip on the pedals.
Maps: Although you can use GPS, it's always a good idea to carry a paper map as a backup.
First aid kit: A small first aid kit with basic supplies like band-aids, antiseptic, pain relievers, and sunscreen is essential.
Cash and documents: It's important to carry your passport, visa, and cash in a secure and waterproof bag.
Phone and power bank: Your phone is your lifeline, so it's important to keep it charged at all times. Pack a power bank to keep your phone charged.
Snacks and water: Carry some snacks and water bottles to keep yourself hydrated and energized during the trip.
Tool kit: A basic tool kit with a set of screwdrivers, pliers, and wrenches will come in handy in case of any mechanical issues.
Be Prepared for the Challenges
Motorbiking in Vietnam can be challenging, but it's also rewarding. The roads can be narrow, steep, and in some areas, poorly maintained. You might also encounter heavy traffic in the cities, so it's important to be prepared for the challenges.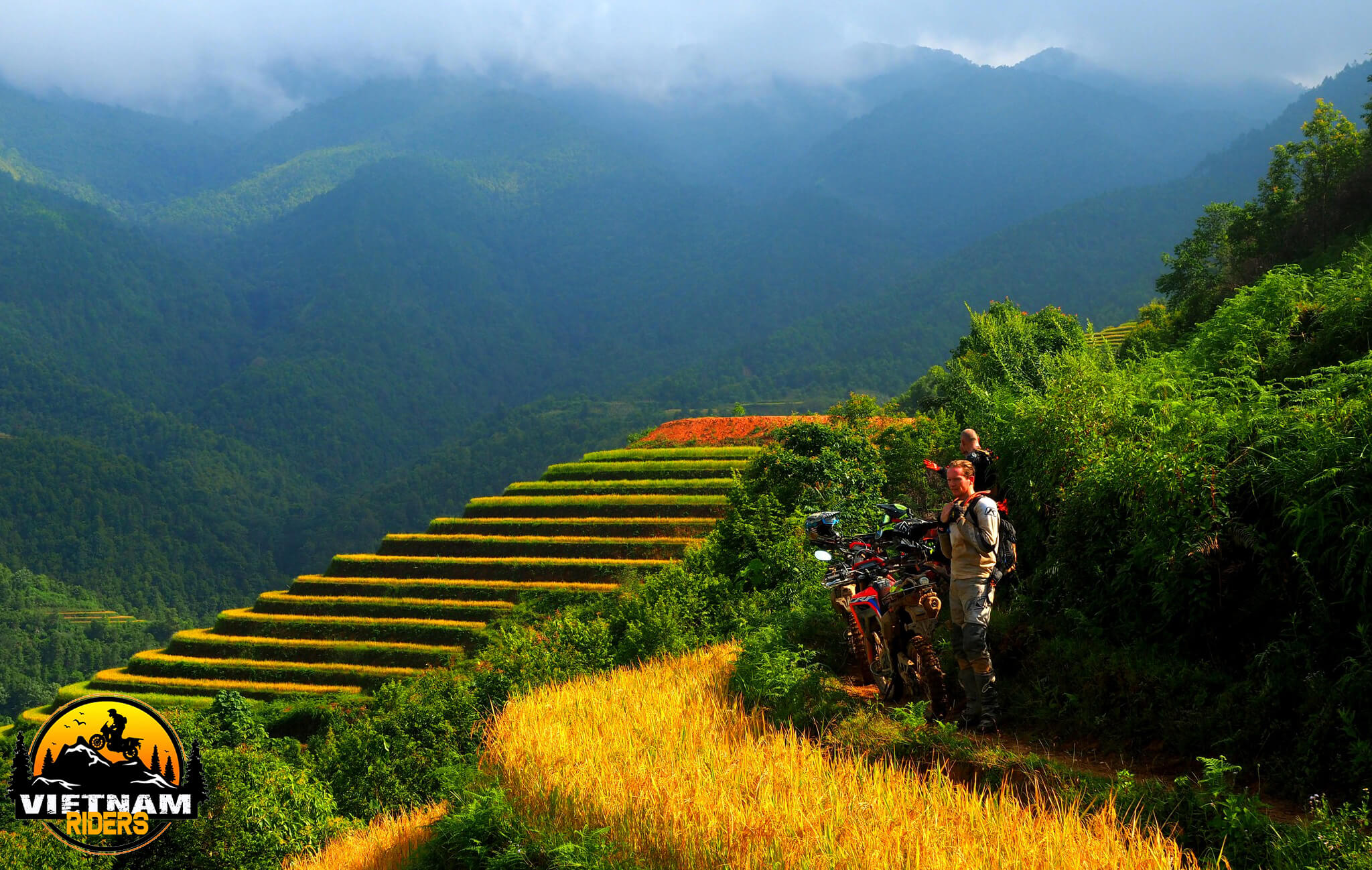 Before you start your trip, make sure you get familiar with your bike and its features. It's also important to get a sense of the traffic rules and road conditions in Vietnam. Be aware of the traffic and always ride defensively.
In some areas, the roads can be bumpy and uneven, so be prepared for the physical strain on your body. Take breaks often to rest and stretch your legs. Don't push yourself beyond your limits, and always prioritize your safety.
Take the time to interact with the locals, and learn about their culture and customs. Vietnam is a friendly and welcoming country, and you'll meet many locals who will be happy to share their stories and experiences with you.
Conclusion
A motorbiking holiday in Vietnam is a unique and unforgettable experience. From the stunning landscapes to the rich culture, Vietnam has a lot to offer to motorbikers. But, planning a motorbiking holiday in Vietnam requires careful consideration and preparation.
Choose the right bike, plan your route, and pack the essential items for your trip. Be prepared for the challenges, and always prioritize your safety. With the right planning and mindset, you can have a memorable and adventurous motorbiking holiday in Vietnam.
You might be interested in other articles: